Many consumers are familiar with NHTSA's New Car Assessment Program—the consumer advisory system that evaluates the safety of a given vehicle. The system rates vehicles on a scale of one to five stars, with five being the highest, based on the vehicle's performance in frontal and side crash tests as well as its rollover propensity. In addition to the rating scale, NHTSA's New Car Assessment Program also provides a list of recommended advanced safety features for new vehicles. The three features currently recommended are forward collision warning, lane departure warning and rearview cameras.
Last week, Transportation Secretary Anthony Foxx announced that NHTSA plans to add two automatic emergency braking systems to its list of recommended advanced safety features. The first system, known as crash imminent braking (CIB), automatically slows down a vehicle when its front crash sensors indicate that a collision is imminent. The second technology, dynamic brake support (DBS), applies supplemental braking if a driver is not slowing enough to avoid a collision.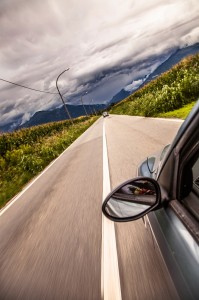 NHTSA data indicates that approximately one-third of all crashes reported to police in 2013 involved a rear-end collision with another vehicle. Additionally, the agency found that many drivers either did not apply the brakes at all or did not apply the brakes fully before the crash. In these rear-end crash situations, crash imminent braking and dynamic brake support systems would intervene, which would at the very least mitigate the severity of the crash, and at best, avoid the crash altogether.
The addition of these technologies to the recommended list of safety features will not immediately be accompanied by a requirement that automakers install automatic braking devices on all new vehicles, nor will it affect the 5-star crash rating a vehicle is awarded. However, Foxx noted that automatic emergency braking may eventually be incorporated into the five-star rating. In the meantime, inclusion of these features will be indicated on the agency's safercar.gov website, but not on vehicle window stickers.
The New Car Assessment Program is two-fold—it encourages consumers to consider certain safety features when purchasing a vehicle, and it pressures automakers to adopt safety features that the NHTSA deems beneficial. Foxx hopes that the addition of automatic braking systems to the list of recommended vehicle safety technologies will accomplish both of these things.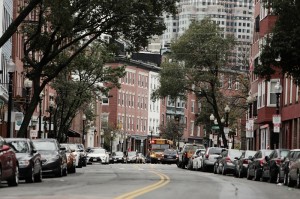 "Today marks an enormous leap in the evolution of auto safety by encouraging adoption of new technologies to keep drivers and their passengers safe on our roads," Foxx said in a statement. "I want this Department, the entire automotive industry, and other innovators to keep raising the bar on safety like we are doing now."
NHTSA estimates that since 1960, over 600,000 lives have been saved because of required vehicle safety features, such as seatbelts, airbags and electronic stability control. As safety technology continues to develop, advanced features like automatic emergency braking systems will contribute to even more lives being saved every day.