School's out for summer!
It's that time of year again. The trees are in full bloom, the smell of fresh cut grass is wafting through the air, which means it's almost time to move your son or daughter home from college! Moving can be a stressful experience, especially when you're on a time constraint and have to share the dorm elevators with other parents and students trying to frantically load their cars. It's a wise idea to create a strategy ahead of time for how you plan to collect an entire year's worth of belongings like laundry, bedding, furniture and stuff into one afternoon.
That's why the experts at Penske Truck Rental and AAA have offered a few tips to help your college student's move back home as smoothly as possible.
Follow these 5 Guidelines:
1. Select the right size truck for your student's needs.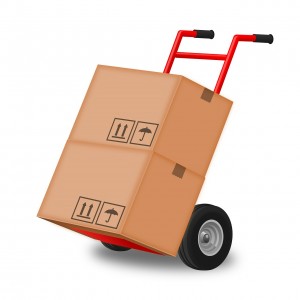 Most college kids today have more stuff than their parents did way back when, so it's important to find the right size of vehicle to handle the load. If your car can't fit the mass amount of stuff your son or daughter has accumulated over the year, you might want to consider renting a truck. Most families find a 12-foot truck to fit their needs but it's important to do your research and find out what will work best for you.
2. Don't forget the packing supplies!
Make sure you have plenty of boxes, packing tape, scissors and bubble wrap. Rubbermaid bins are also an easy way to transport and store clothing. You might want to consider purchasing a small dolly to help alleviate the burden of carrying boxes or find out if your student's school offers them for rent.
3. Trucks can be challenging to drive.
Trucks are much taller and wider than your average car. If you have never driven a truck, you will find that they require more stopping distance and the blind spots are in different location. Take the time to familiarize yourself with the vehicle switches and mirrors before hitting the road.
4. Learn how to properly load the truck.
Load the heaviest items first to create a sturdy base and then begin stacking other boxes on top. Most trucks have a flat base so it will be easy to slide heavy boxes to the back.
5. Drive home safely.  
We hope these tips help you and your college student have a seamless and safe move home for the summer!
"School's Out: Tips for Moving Kids Home from College." AAA Traveler Apr. 2016: 22. Print.