Teen driving has been a hot topic in the news this summer; ranging from driving under the influence, to the use of social media applications behind the wheel and speeding.
It should be no surprise that there are more teen drivers on the road during summer, than at any other time of year. However, what is surprising, is the number of deaths resulting from crashes involving teen drivers during this season. What AAA used to refer to as the "summer driving season" has now been more accurately renamed the "100 deadliest days."
According to AAA, during the past 5 years, teen drivers were involved in nearly 14,000 fatal crashes with more than 4,200 of them involving speeding.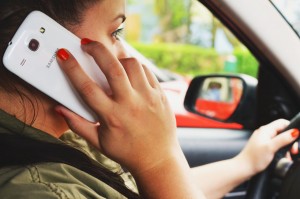 A recent survey of driving instructors, identified speeding as one of the top three mistakes teens make when getting behind the wheel, along with poor visual scanning and distractions.
Parental involvement is a key factor to preventing these mistakes. Most teen drivers will learn their driving skills by observing their parents' good or bad behaviors behind the wheel. AAA's manager of driver training operations, Bill Van Tassel stated, "Involved parents really can save lives, so it's important for parents to coach their teens to slow down, as well as to avoid other common mistakes."
Parents should stay actively involved with their teen drivers by:
Facilitating regular conversations about safety
Practicing driving with them in different conditions
Adopting and enforcing family rules
It is important to have these conversations early and often to help prevent tragic mistakes down the road. Coach your teen driver to slow down and save lives.